Submitted by Becky Knight on Tuesday, 22nd December 2020
Statement on behalf of the Board of the Constitution Education Fund Australia
On the Passing of The Honourable Major General Michael Jeffery AC CVO MC
The Board of the Constitution Education Fund Australia (CEFA) expresses its deep sadness upon the passing of Major General Michael Jeffery AC CVO MC.
During his term as Governor-General from 2003 to 2008 Major General Jeffery served as Patron-in-Chief of CEFA. In March 2014 he accepted appointment as Chair of the CEFA Board. He served as Chair until June 2019.
Major General Jeffery was a strong, committed and effective leader of the organisation. On 9 April 2018, during his Chairmanship, the Australian Constitution Centre was opened at the High Court of Australia. That Centre, which is part of his legacy, is now being expanded and enhanced with the support of a grant to CEFA from the Commonwealth Government. His chairmanship of CEFA reflected his strong commitment to expanding opportunities for all Australians and, particularly young Australians, to understand their Constitution and system of government. In a letter written to supporters of CEFA in 2016, he said:
Educating our people, and particularly our youth, on how we are governed, our constitution and the consequent flow on to Australia being one of the most stable democracies in the world, is of paramount importance to the long term well-being of our country.
Michael Jeffery is remembered with respect and great affection for a life in which he gave his all to public service. CEFA was a fortunate beneficiary of that generous giving. On behalf of the Board of CEFA, I express our deepest sympathy to Marlena Jeffery and to the members of their family. The memory of Michael Jeffery and his commitment to the education of Australians about their Constitution will long continue.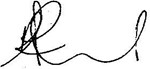 Robert French AC
Chair.