Governance
Directors
Major General the Honourable Michael Jeffery AC, AO(Mil), CVO, MC(Retd)
Major General the Honourable Michael Jeffery AC, AO(Mil), CVO, MC(Retd) is a former Governor-General of the Commonwealth of Australia, and a former Governor of Western Australia. He served operationally in the army in Malaya, Borneo, Papua New Guinea and Vietnam and commanded the Army's 15,000  man 1st Division. He also served in various senior staff appointments in operations, logistics and equipment procurement.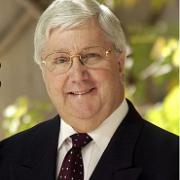 Mr. Malcolm Hazell CVO AM FAICD
Mr. Malcolm Hazell CVO AM FAICD is a former Official Secretary totwo Governors-General, a senior adviser on the personal staffs of two former PMs, and a senior public servant with special expertise in Australia's machinery of government arrangements.He is also a Director of several non-for-profit companies and a member of the ACT Selection Committee of the Winston Churchill Memorial Trust.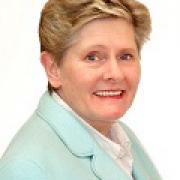 Josephine Kelly, BA, LLB, M Tax
Josephine Kelly, BA, LLB, M Tax is a barrister at the New South Wales Bar, an accredited arbitrator and mediator, and part-time member of the Migration Review Tribunal and the Refugee Review Tribunal. She is a former Senior Member of the Commonwealth Administrative Appeals Tribunal and a former Trustee of Alcoholics Anonymous.
The Hon Peter Lindsay
The Hon Peter Lindsay was re-elected for his fifth term as the Federal Member for Herbert in November 2007. During his distinguished parliamentary career Peter served as Parliamentary Secretary to the Minister for Defence in the last year of the Howard Government.
Peter takes a particular interest in defence and emerging communication and information technologies. Peter is a keen ham-radio operator and admits to having had little time to indulge his passion while an MP. When only 19, he scrounged around and built his own television set using military radar electronics. A year later he was one of a group of four to be the first Australians to bounce radio signals off the moon.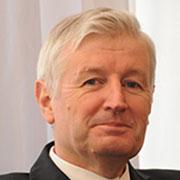 Mr. Andrew Phelan FIML
Andrew Phelan was appointed to a five year term as the Chief Executive & Principal Registrar of the High Court of Australia by the Governor-General of Australia on the recommendation of the Justices of the Court in July 2007. He was reappointed in July 2012 for a further term of five years. 
Prior to his appointment to this Office, Andrew was Executive Director of the Australian Crime Commission, with particular responsibilities for intelligence-sharing between law enforcement and national security agencies as well as for the Commission's support operations. From 1998 until 2003, he was a General Manager of the Family Court of Australia. From 1986 until 1998, he held a number of Australian government senior executive legal, international treaty negotiation and general management positions.