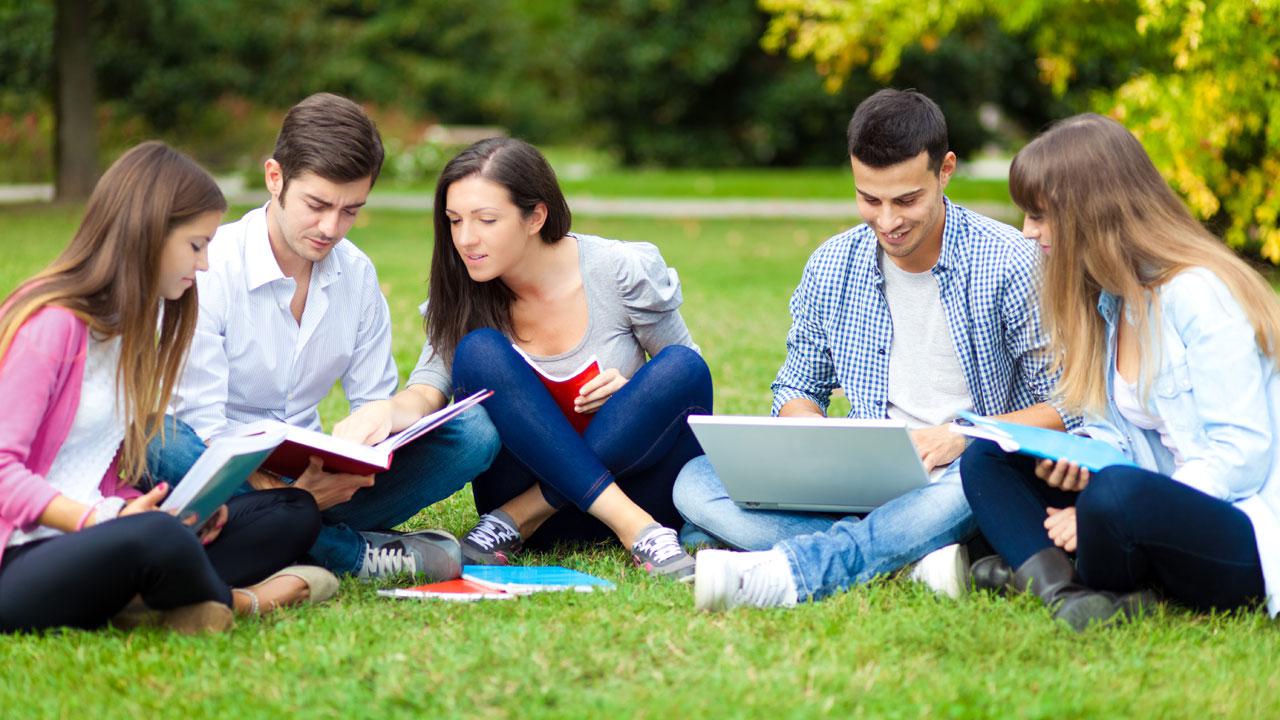 CEFA awards scholarships to young Australians interested in civics and citizenship.
Civics Scholarship Awards
These awards are offered to undergraduate students who possess high academic excellence and skill and who are interested in constitutional education. As CEFA Scholarships become available they will be advertised in this section of the CEFA website.
Former CEFA scholars have gone on to hold many prestigious positions in the community, government and private sector both within Australia and internationally.
CEFA relies on the generosity of people who care about 'Educating for Democracy' to fund our programs. Help CEFA develop the next generation of leaders by sponsoring a scholarship.
Previous Scholars
Alexandra Mills
It was a bright day for CEFA in November 2004 when Alexandra Mills was offered a Research Scholarship. Her significant dedication to CEFA's aims and objectives were an inspiration to fellow research scholars.  Her scholarship allowed her to engage in a number of developmental, administrative and research duties during the course of the three years she was involved with the organisation.  Alexandra was responsible for coordinating the event planning and curriculum formation for the Governor-General's "Democracy in Schools" program, which culminated in a 2-day excursion to Canberra with over 50 primary school students and teachers to meet the Governor-General.  She also coordinated the event planning for the Governor-General's Essay Competition Award Ceremonies from 2005-2007.
When asked about what a CEFA Research Scholarship offered her; Alexandra responded that it gave "so many valuable opportunities and hands-on experience" that could not be obtained so easily elsewhere. Alexandra recently completed her Bachelor of Arts in Psychology and English Literature at Sydney University. Since moving on from CEFA in June 2007, she is working as the Executive Assistant to the Production Executives of the Seven Network Australia.   
Robert Hoyles
Robert Hoyles was offered a Research Scholarship in late 2005.  During his time at CEFA, he assisted in writing essay questions for the 2006 and 2007 Governor-General's Undergraduate Essay Competition.  He was also responsible for the development of the inaugural First Voter competition, run in Queensland, which encouraged young Australians to engage in civic and political matters.  He developed CEFA's early relationship with the Legacy Junior Public Speaking Competition and with the Parliamentary Clubs program, for which CEFA still provide continuing support.  He had the opportunity to represent CEFA at meetings in both Brisbane and Canberra during this period.
Robert completed his Bachelor of Arts (History, Politics, and Philosophy) and Bachelor of Laws (Hons) at the University of Western Sydney in 2006, graduating with the Dean's Medal. In 2007 he was Researcher to the Associate Judges in the Supreme Court of NSW and then to the NSW Court of Appeal. He was admitted as a lawyer in the NSW Supreme Court in August 2007 and now practices exclusively in criminal law. Robert continues his relationship with CEFA, acting as a member of CEFA's Steering Committee and assisting with essay question development.
Mariam Hussein
Mariam Hussein was offered a Research Scholarship in late 2005 and was heavily involved with the organisation until late 2006.  During her time with CEFA, Mariam was instrumental in coordinating CEFA's submission to the Joint Standing Committee on Electoral Matters in relation to their inquiry into Civics and Electoral Education. She also represented CEFA's interests in person at a committee hearing at Parliament House in Canberra. Mariam also represented CEFA at the Victorian YMCA Youth Parliament, which CEFA assisted with sponsorship in 2006.  She was instrumental in the drafting of the Governor-General's Undergraduate Essay Competition Questions in 2006.
In 2007, Mariam worked as a Paralegal with Justin Lewis & Co. Lawyers and as a Student Researcher for Associate Professor Steven Freeland of the University of Western Sydney Law School. She was then appointed as Deputy Associate to Federal Magistrate Orchiston, based in Sydney. Mariam graduated from her Bachelor of Laws (UWS) in 2008 and undertook her Graduate Diploma in Legal Practice at the College of Law. She was admitted as a lawyer in the NSW Supreme Court in July 2008.  Currently, she is the National Legal Adviser for Toyota Material Handling Australia.
Farah Sultan
Shortly after dedicatedly volunteering at CEFA, Farah was offered a CEFA research scholarship in December 2006 which gave her the opportunity to engage in a civics related research, administrative and Public Relation tasks. She was particularly responsible for coordinating the 2007 Governor-General's Undergraduate Essay Competition, where she played an important role in organising the prestigious judging panel and in marketing the competition nationally across various Australian university faculties.  
Farah also coordinated part of the events planning for the 2007 Legacy Junior Public Speaking Award (LJPSA) State Semi-Final competition at Parliament House, which involved over 100 high school students, teachers and special guests. Farah also represented CEFA's interests at the 2007 public speaking and debating Adjudicators Training Day held by the NSW Department of Education and Training (DET) Arts Unit in Sydney.
Since her time with CEFA she has gained particular interest in public speaking and debating and worked as an Adjudicator with the NSW DET Arts Unit. She also gained an a greater interest in community and youth programs and was one of the participants selected to represent Australia at the 16th International Youth Leadership Conference in Prague, Czech Republic in July 2008.
Farah has graduated from a Bachelor of Communication Studies and a Bachelor of Laws from the University of Western Sydney. Currently Farah is working at the Legal Aid Commission of NSW as a Legal Support Officer and is completing her Graduate Diploma in Legal Practice at the College of Law in order to be admitted as a solicitor.